all news
ASPM Company – ARCTIC!
10 Aug 2022
In the period from July 4 to July 7, a business mission of the St. Petersburg Committee for Arctic Affairs and representatives of the St. Petersburg business community to the Arkhangelsk region took place. ASPM Company took an active part in the delegation of St. Petersburg Companies.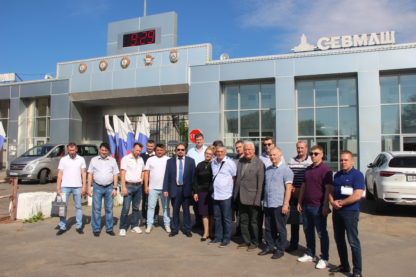 During visits to the largest enterprises in the region (JSC "PO" Sevmash ", JSC" Ship Repair Center "Zvezdochka", JSC "Arkhangelsk Pulp and Paper Mill", etc.), the innovative products of ASPM LLC – anti-icing coatings, anti-adhesive materials, frost-resistant lubricants
and other materials that can be effectively used in difficult weather and climatic conditions of the Arctic
Business contacts that took place at the enterprises of the Arkhangelsk region will be continued.